Selenium is an incredibly easy tool you can use to set up automated tests for your web applications. However, if you're like me, you might wince at the thought of having to learn yet another technology - and put it off for the time being due to the "curve" associated with learning it.
To combat that feeling, I created a screencast - starting from download and going through creating an automated test suite. In about 6 minutes, you can have some automated tests for your application to run in just about any browser. The time it saves in manually re-testing is well worth the minor investment you make in getting automated tests. So, check it out.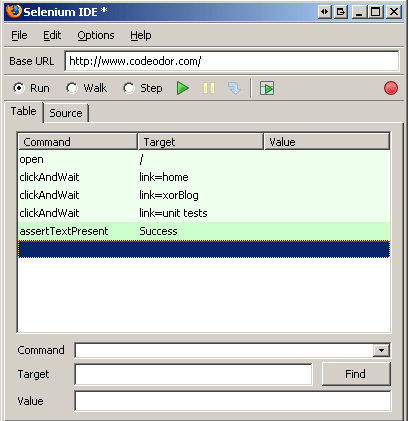 To get started you can download this
this zipped AVI
(about 20 MB).
Selenium Core and Selenium IDE can be found at
openqa.org
.
Hey! Why don't you make your life easier and subscribe to the full post or short blurb RSS feed? I'm so confident you'll love my smelly pasta plate wisdom that I'm offering a no-strings-attached, lifetime money back guarantee!