When I work in Windows, I don't get as much done as when I'm in MacOS X.
It's not because MacOS is inherently better than Windows productivity-wise. It's because my calendar and time-boxing mechanism resides on MacOS. So when I've got an entire day of work to do in Windows, I don't have anything telling me "it's time to switch tasks."
Why is that a problem? That's the focus of this week's chapter in
MJWTI
. (Last week, I took a mini-vacation / early bachelor party to go fishing at Lake Calcasieu in Southwest Louisiana, so I didn't get around to posting then in the
Save Your Job
series.)
The "Eight-Hour Burn" is another of the chapters in Chad's book that really stuck with me after I first read it. The premise is that instead of working overtime, you should limit each day's work to an 8 hour period of intense activity. In doing so, you'll get more done than you otherwise would. Our brains don't function at as high a level as possible when we're tired. And when we're working on our fifth 60-hour week, we're probably tired.
We may love to brag about how productive we are with our all-nighters [paraphrasing Chad], but the reality is we can't be effective working too many hours over a long period of time.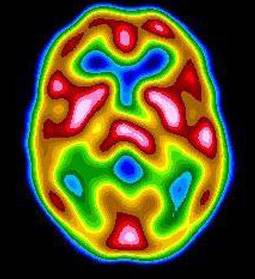 And it's more than just our brains being tired that should prevent us from working too long. It's the fact that when we
know
we've got so much extra time to do something, we end up goofing off anyway:
Think about day 4 of the last 70-hour week you worked. No doubt, you were putting in a valiant effort. But, by day 4, you start to get lax with your time. It's 10:30 AM, and I know I'm going to be here for hours after everyone else goes home. I think I'll check out the latest technology news for a while. When you have too much time to work, your work time reduces significantly in value. If you have 70 hours available, each hour is less precious to you than when you have 40 hours available.
That's why I'm in trouble when I work in Windows all day. I do work 12-16 hours most days between job, school, and personal activity (like this blog). I get burnt out every few weeks and have to take a couple of days off, but when I'm in MacOS X, at least my working days are
very
productive: I've got each task time-boxed and any time I spend reading blogs or news or just getting lost on the web is always scheduled.
When I'm in Windows with nothing to remind me but myself, I drift off quite a bit more easily. After all, it's only 6:30 in the morning. I've still got eight hours to get everything done (I'm leaving early to go check the progress on the house I'm having built).
The good news is that I've got an item on my longer-term to-do list to remedy the situation. Hopefully after reading this chapter again, I'll be more motivated to get it done. The bad news is, since it means working in Windows all day to get it done, I'll probably be off doing my best to read all of Wikipedia instead.
Anyway, how much do you work? Do you have any tricks for staying fresh and motivated?
Hey! Why don't you make your life easier and subscribe to the full post or short blurb RSS feed? I'm so confident you'll love my smelly pasta plate wisdom that I'm offering a no-strings-attached, lifetime money back guarantee!